Dear Patients and Clients, From the day Allegheny Medical started over 37 years ago, taking care of our patients, clients and employees has been our top priority. Over the past few weeks, all of our lives have been impacted by the spread of the coronavirus. As the situation continues to evolve, we are following the recommendations of the CDC and Federal, State and Local public health officials. For our community and employees to remain protected, and after careful consideration, we have made the difficult decision to temporarily close our facility to walk in patient care. Partial operation, non- patient contact services will begin on Friday, March 20, 2020 and, hopefully, return to a more normal situation on April 6, 2020. Staff will be notifying and rescheduling all persons that have been scheduled during this time period for services in Primary Care, Occupational Medicine, Weight Loss, and Physical Therapy. The office will be open from 8am-5pm to answer phone calls and to respond to any questions that need to be forwarded to any of the providers. Matters related to a health care problem or medication, client company's needs, will be answered promptly. In some cases, the provider may be able to handle the issues by conversing with you by phone. Rest assured, we will be back to full capacity the moment we are legally permitted and when we feel safe. We will continue to remember you, your families, and friends in our prayers and all those affected by this unexpected circumstance. The fact that we, as Americans, come together and share the love and respect for each other is, for sure, the very heart of our culture.
What To Bring For Your Visit
Driver's license or photo ID
Insurance card (if applicable)
Payment (for insurance co-pay or if you intend to self-pay)
List of current medications
List of past surgeries and medical conditions
List of any allergies
How to Find Allegheny Medical
Please print and fill out the appropriate forms prior to your visit. 
Patient Intake Forms
Occupational Medicine Forms
View our Recent Blogs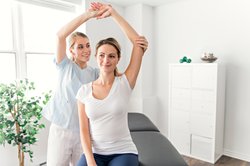 5 Surprising Benefits of Chiropractic Care: How A Chiropractor Can Fix More Than Just Your Back
Feb. 25, 2020, 10:05 p.m.
Chiropractic
|
Physical Therapy
|
Pain Management
|
Pain Relief
|
Pain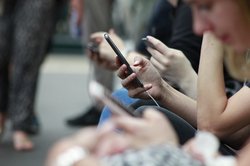 The Effects of Social Media on Mental Health: 3 Ways It Can Harm Us And How To Cope
social media
|
Mental Health
|
Health and Safety
|
behavioral health
Have a Question?
Talk to one of our experienced professionals or request an appointment in 4 incredibly easy steps
POWERED BY

Copyright 2020 Allegheny Medical