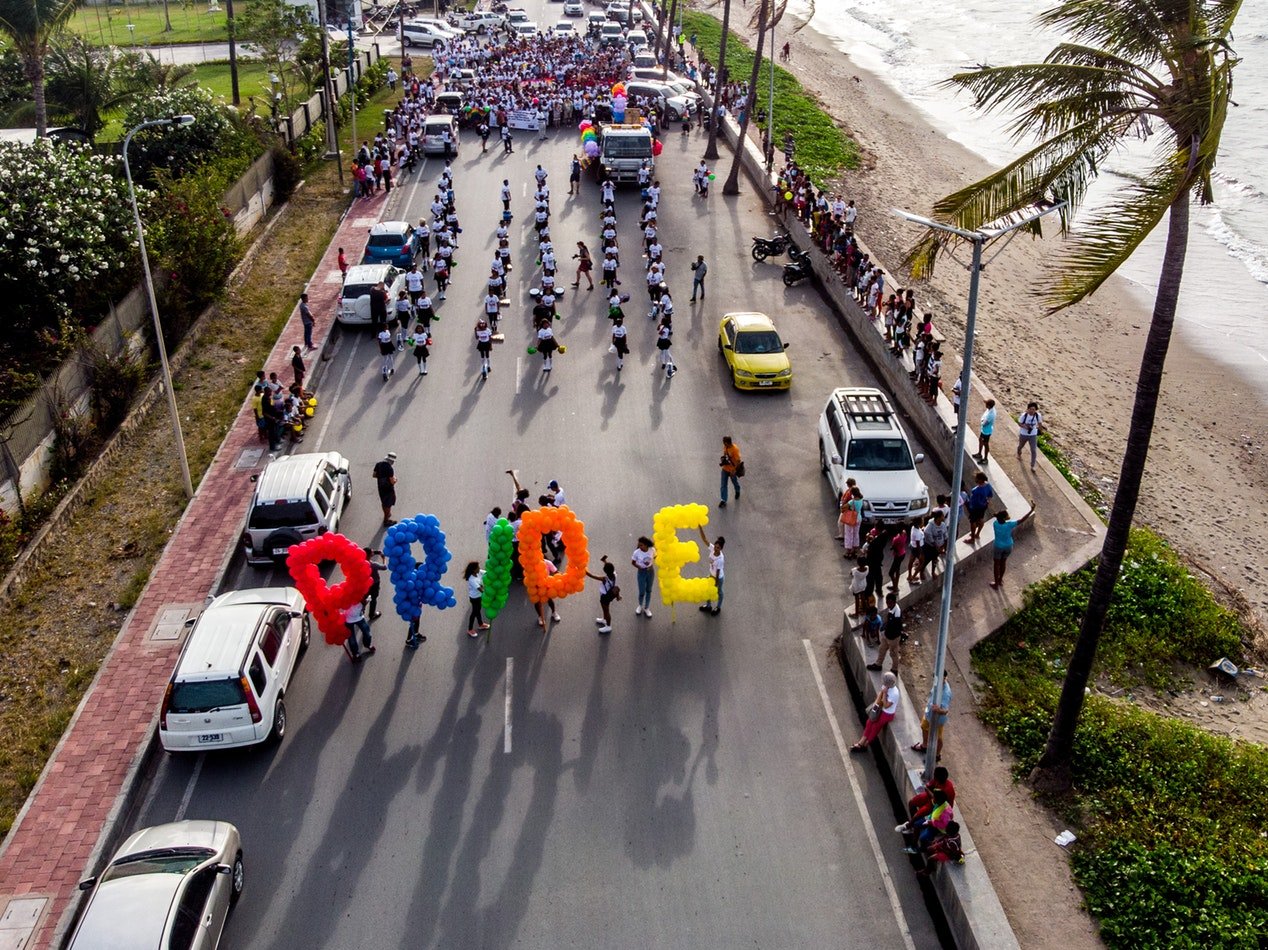 Seeing rainbows? It's not just you. June is LGBT Pride Month (although "LGBT" is not the only acronym you can use to discuss Pride by any means). While the month is commonly associated with colorful celebrations and parades, there is a seriousness to the month that we must also recognize.
Pride Month at its core honors a historical event known as the Stonewall Riots, which began on Jun 28, 1969. The Stonewall Riots ultimately served as a catalyst for the gay rights movement in the United States and around the world. 50 years later, the lesbian, gay, bisexual and transgender - or LGBT - community continues to face many challenges.
Unfortunately, some of those challenges directly affect the very health and livelihood of these diverse individuals.
From Mental Health to Healthy Aging: Some of the Health Risks in the Community
When we get down to "healthcare basics", so to speak, LGBT individuals have many of the same needs as the average individual. As a result, the health problems that affect the LGBT community are often the same as the general population, with race, ethnicity, age and other factors generally affecting their overall health needs.
But according to Healthy People 2020, research suggests that LGBT individuals often face high levels of societal stigma and discrimination alike. These situational factors often drive up the risk of LGBT patients developing certain health problems. As a result, the community as a whole is more likely to combat certain health issues than the average member of society, including:
Mental health disorders and suicide.  According to NAMI, LGBT adults are more than twice as likely as heterosexual adults to experience a mental health condition. They're also at a higher risk than the general population for suicidal thoughts and suicide attempts. And 48% of all transgender adults report that they have considered suicide in the past 12 months - compared to 4% of the overall US population. Adults are not alone in battling these health issues, however. High school students who identify as lesbian, gay, or bisexual are almost five times as likely to attempt suicide compared to their heterosexual peers, often due to a combination of bullying and lacking a strong support network of accepting family and friends. And like their adult counterparts, transgender students also suffer from these issues at incredibly high rates.
Substance abuse. In general, LGBT populations have the highest rates of tobacco, alcohol, and other drug use. As of 2015, survey data found that LGBT adults were more than twice as likely as heterosexual adults to have used any illicit drug in the past year. 1 in 10 also reported misusing prescription pain relievers (compared to 4.5 percent of heterosexual adults).
Domestic violence. LGBT individuals in abusive relationships are subject to the same power and control tactics as those in heterosexual relationships. This includes physical, sexual or emotional abuse, financial control, isolation, and more. However, LGBT individuals are often further abused with threats of being "outed"; with demeaning insults about deserving abuse for being an LGBT individual; and/or with statements about whether or not they're "really" lesbian, gay, bisexual or transgender. And sadly, LGBT people are more likely to be victims of rape, physical violence, and stalking than heterosexual people.
Sexual health. Due to the stigma that often still surrounds their sexuality, many LGBT individuals avoid situations where they need to be open and "out". This includes specialty doctor's offices. As a result, many illnesses, including sexually transmitted infections, affect LGBT individuals at higher rates than heterosexuals. Perhaps the best-known example of this is that gay men are at a higher risk of contracting HIV and other STIs, especially among communities of color. But women and transgender individuals suffer from this stigma-related avoidance as well, missing out on services such as basic testing and preventative cancer screenings.
Age-related health needs. More than 39 million people in the U.S. are aged 65 years or older, including 2.4 million people who identify as lesbian, gay, bisexual or transgender. But this population is very likely to face barriers to healthcare. For example, they may be vulnerable to neglect and mistreatment in aging care facilities. They may lack access to a doctor or medical practice that offers affirming and sensitive care to older LGBT individuals. This is a problem since, due to their age, elderly LGBT individuals are likely to face physical and mental health conditions as a result of a lifetime of unique stressors. Worse still, many elderly individuals are at a higher risk of suffering from social isolation due to living alone and/or not having children. This is not good, as social isolation can raise the risk of suffering from a number of serious health issues.
Additional Challenges: Barriers in Care and Limitations in Data Assessment
Cultural stigma and discrimination aren't the only barriers to care that the LGBT community faces. Workplace inequality, health insurance coverage that lacks LGBT-inclusive protections, and even outright denial of care are all examples of how non-heterosexual individuals may lose access to vital care. As a result, research suggests that some subgroups of the LGBT community are more likely to suffer from certain chronic conditions and face higher prevalence and earlier onset of disabilities compared to heterosexuals.
Unfortunately, at this time, we cannot be sure just how extensive the healthcare barriers this community faces truly are. Many federally funded surveys have only recently started to ask about sexual orientation and gender identification in their data collections. This type of data collection must continue to ensure that the numbers accurately reflect the situations these individuals face.
It's also noteworthy that surveys that do exist tend to focus on the stories of gay, lesbian, bisexual, and transgender individuals. This means that additional barriers affecting people who identify otherwise (i.e. asexual, pansexual, queer, etc.) are potentially being overlooked entirely at this time.
But even with the limited survey data currently available, we can see a need to increase the health and longevity of LGBT patients via efforts to prevent the transmission of certain illnesses; to increase access to mental and physical healthcare; and to reduce the expense of care put on LGBT community members.
This Pride Month, We're Focused on LGBT Care
More knowledge and training is clearly needed in the medical field to better address the needs of the LGBT community. There will unfortunately always be limits to the work that we can do as medical professionals. We as doctors cannot address every social or environmental factor that may prevent an LGBT individual from seeking healthcare, for example. But we can promote the elimination of LGBT health disparities, as well as enhance efforts to improve LGBT health and ensure that LGBT individuals can lead long, healthy lives - in our hospital and in our community.
This June, Allegheny Medical wants our community to know that our doors are open to all. Allegheny Medical is a locally owned and operated medical facility featuring five distinct divisions of care: primary care, physical therapy and sports medicine, weight loss and nutrition, occupational medicine, and mental health. Operating each division is a team of physicians and health care professionals dedicated to serving the health needs of companies, individuals, families, and communities in Pittsburgh and western Pennsylvania.
We promise to always develop highly individualized wellness plans that help our patients address their specific health needs. To visit with us and discuss your concerns, just call us at 412-494-4550 to schedule an appointment today, or request an appointment online.