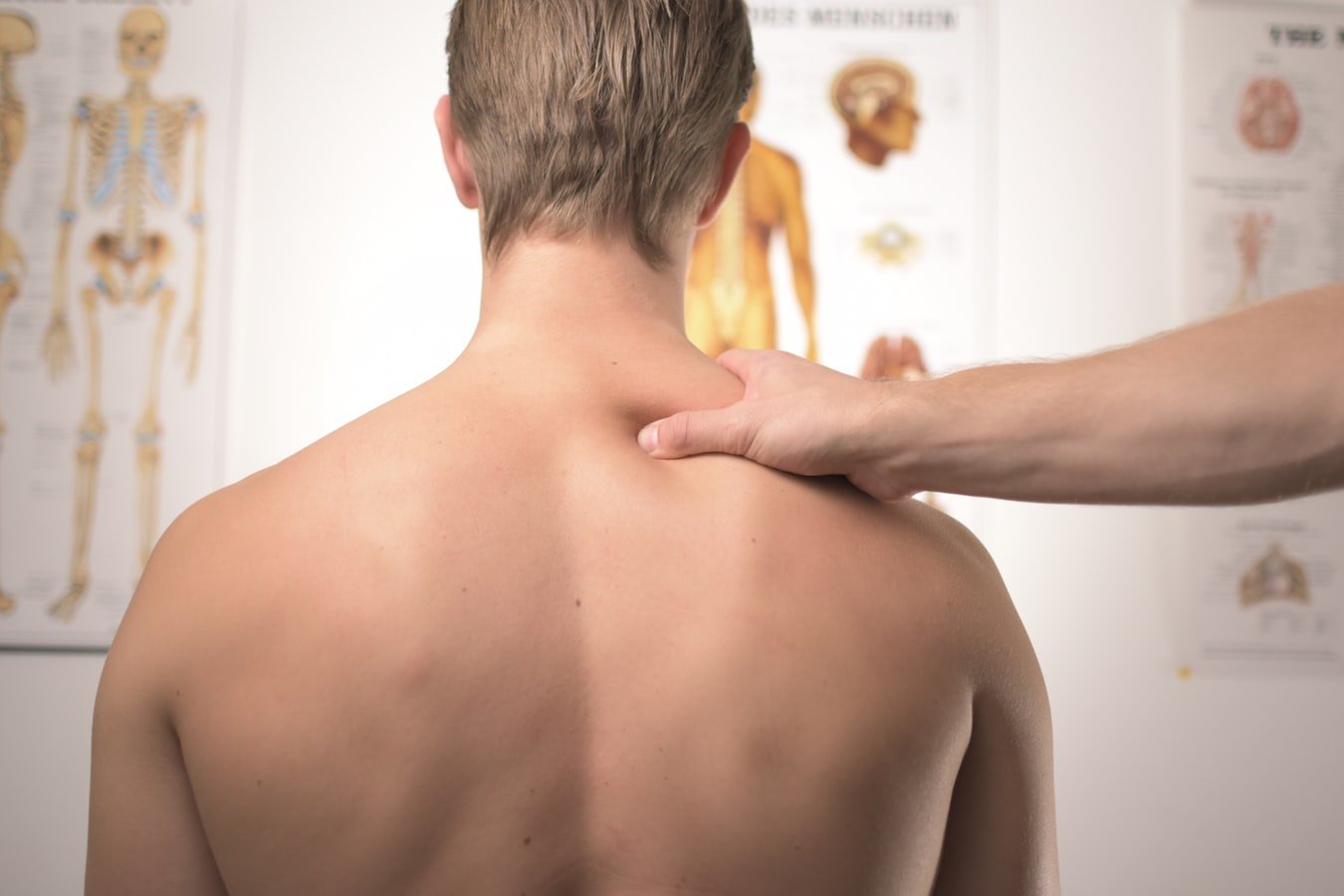 One of its most important capabilities of the human body is feeling the sensation of pain. Pain may not sound good, because it does not feel good. But that's the point - it alerts us when we are experiencing an injury that needs care and attention. 
Sometimes, however, pain develops for reasons that can't be treated quickly, particularly when the source of the pain is the musculoskeletal system. In these cases, pain results from problems in our muscles, ligaments and tendons, and even bones.
When these types of problems occur, there are a couple of different care methods available to individuals. Two of them - chiropractic care and physical therapy - even share many similarities. Make no mistake, however: these care methods have major differences. And understanding those differences can help you seek the right care for your medical pain problem.
Physical Therapy
"Physical therapy", or PT, is the term used to describe a rehabilitation program that is prescribed to treat specific health issues. The techniques used in PT help to relieve pain and restore lost function and mobility across a wide range of acute and chronic conditions. This is because stretching, hot/cold therapy, and targeted exercises can help the body heal and improve its mobile functions. PT exercises can improve everything from strength, to range of motion, to balance.
Note that Allegheny Medical's own physical therapy team can manage and address the following: 
general orthopedics
back and neck conditions
joint rehabilitation
pre- and post-surgical rehabilitation
acute and chronic pain
Arthritis
Fibromyalgia
biomechanical problems
postural correction and gait dysfunction
muscle imbalances and instability
headaches and migraines
sports-related injuries
concussions and vestibular rehabilitation
neuromuscular conditions
work injury rehabilitation
reduced fitness levels secondary to illness
Chiropractic
While physical therapy utilizes exercise to improve mobility and functionality, chiropractic care involves more targeted techniques, skilled manipulations, deep tissue therapies, and chiropractic joint adjustments. This approach is necessary because chiropractors focus specifically on conditions of the musculoskeletal system and the nervous system.
Chiropractic care is very helpful in cases where patients present with spinal vertebrae alignment issues. Misalignments may follow everything from accidents, to sports injuries, to severe muscle strains. No matter what causes them, however, misalignments cause pain and put pressure on nearby nerves and muscles. Fortunately, targeting misalignments can provide relief. And in addition to assisting with back pain, this approach to care can address soft tissue and joint pain in the neck, arms, legs, and head.
Care is not complete following alignment work, however. Chiropractors typically prescribe exercises to patients that will help to relieve pain and strengthen the muscles connected to the injured vertebrae, joint, and/or tissues. Through this approach, patients can lessen their chance of developing future painful issues.
Note that Allegheny Medical's own chiropractic team can manage and address pain and injuries in the following key areas:
the head and jaws
the shoulders
the elbows and wrists
the hips and pelvis
the knees and ankles.
Next Steps for Pain Relief
As with any other medical condition, pain is an issue that can often be improved - once the proper care techniques are applied to it. If you are experiencing painful problems, it's your job to alert doctors to them. Then it's their job - our job - to treat them.
Allegheny Medical's care teams are able to provide both physical therapy and chiropractic care, separately or in tandem, to help patients begin to overcome the health issue behind their pain. Our expert physical therapists can help you get fast relief from the complications of limited mobility, while our chiropractors can properly analyze your body and search for alignment issues that need to be addressed. No matter which approach is best, we will work to treat your pain, not to mask it.
We promise to always develop highly individualized wellness plans that help our patients address their specific health needs. To visit with us and discuss your concerns, just call us at 412-494-4550 to schedule an appointment today, or request an appointment online.