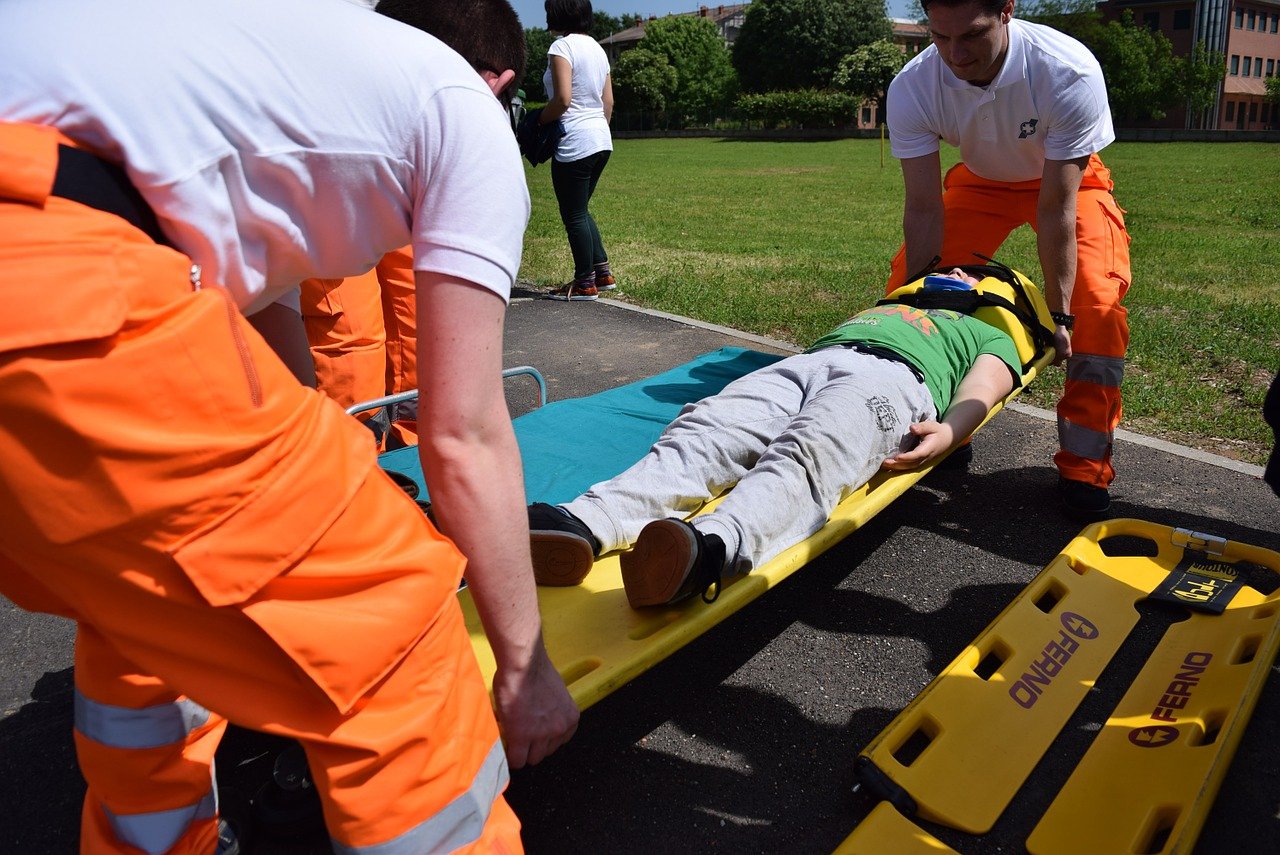 Exercising safety in the workplace is a two-way street. Employers have a legal responsibility to protect their employees against health and safety hazards, and conversely, employees are accountable for their own safety. To help all parties at work raise awareness about preventable accidents and ensure safety in the workplace, we are exploring five of the most common types of workplace hazards - and explaining how to address them.  
What Are The 5 Hazards In The Workplace?
Physical. Slips, trips, and falls are the most common forms of physical hazards, especially for employees who work at elevated heights. Falls usually occur due to slippery or uneven walking surfaces, ladders that are being used improperly, and floor openings. Injuries from falls often result from inadequate fall protection. It's important to note that a physical hazard can injure workers even without any physical contact, such as radiation (EMF's, microwaves, radio waves, etc.), working in extreme heat or cold, prolonged exposure to sunlight/UV rays, and constant loud noise. 
Fire. It's estimated that between 70,000 to 80,000 fires occur at U.S workplaces annually, resulting in over 200 deaths and 5,000 injuries each year. No matter the nature of the business, every company should have a fire prevention plan, maintain an adequate number of emergency exits, hold fire drills, and ensure that every employee has memorized the location of fire extinguishers. 
Ergonomic. Ergonomic hazards, also known as repetitive use injuries, are the most difficult to spot because they happen gradually. Musculoskeletal disorders account for 33% of all employee injury cases. Ergonomic injuries are common in the hand, wrist, forearm, shoulder, and back. Such injuries occur from poorly designed workstations, improper posture, heavy lifting, and repetitive typing.
Chemical. Chemical hazards in the workplace include acids, pesticides, carbon monoxide, flammable liquids, welding fumes, silica dust, and fiberglass fibers. These dangerous substances can be ingested, inhaled, or absorbed through the skin. OSHA's Hazard Communication Standard requires that companies keep an up-to-date inventory of all their chemical products, so that when a chemical reaches its expiration date, it will be disposed of properly. 
Biological. Employees who are at risk of biological hazards are those that work with people, animals, or infectious materials like blood, fungi, mold, viruses, and animal droppings. Bacteria and viruses can cause serious health effects, including hepatitis, HIV/AIDS and many others. Once biological hazards have been identified, pull together a safety plan in order to mitigate the risks and eliminate as many of them as possible.  
How Do Workplace Hazards Affect Your Health?
Equally important as identifying workplace hazards is understanding the ways they can negatively affect your health. There are four different categories for how workplace accidents or injuries impact the body:
Acute: The health issue arises immediately.
Chronic: A health problem will show up after a long period of exposure, and/or long after the exposure ends.
Local: Only the body part that was exposed is affected.
Systemic: An agent enters the body and affects other parts of the body.
How Can I Protect Myself From Workplace Hazards?
Oftentimes, accidents occur on the job because workers failed to wear their PPE (Personal Protective Equipment). It's critical to wear any and all PPE that is provided to you for the entire duration of the work day. Examples of PPE include:
Hardhats 
Safety harnesses
High-visibility clothing
Face masks
Respirators
Gloves 
Goggles
Steel-toed shoes
Earplugs and earmuffs
Some employers put safeguards in place to make sure a new employee can safely perform the job. The FCE (Functional Capacity Evaluation), which is performed by an occupational medicine specialist, is one such example. The purpose of an FCE is to reduce the risk of injury based on an employee's functional ability to carry out their job duties. 
If you are asked to take an FCE for your job, you can expect to be tested on any of the following:
Cardiovascular fitness
Box, lift, carry, and push/pull ability
Overhead mobility 
Core body strength 
Upper and lower body strength 
Grip strength, hand/wrist mobility, and dexterity 
Functional lifting 
Allegheny Medical provides full consultations to companies looking to create a safer, healthier workplace. All of the services at our facility comply with OSHA regulations for workplace injury cases. In addition, our occupational medicine specialists are equipped to perform physicals, drug screens, exams, respiratory tests, workers compensation reviews, vaccinations, and blood screens. Our Mobile Occupational Medicine team services the entire Pittsburgh region and the surrounding areas. Call us at 412-494-4550 to schedule an appointment today, or book an appointment online!